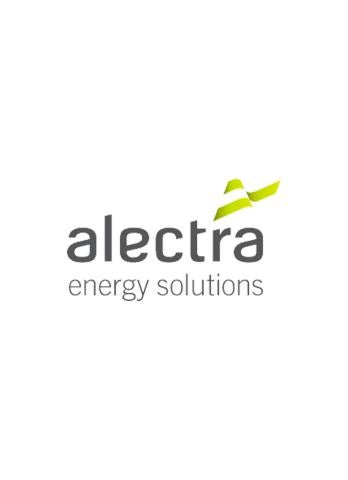 Ontario, Canada – Alectra Energy Solutions is pleased to introduce optional exterior and interior electrical plans from HomeServe to help protect customers against electrical system repairs.
Unexpected home repairs can cause disruption to daily routines and create financial hardship for homeowners. Alectra Energy Solutions is working with HomeServe, a leading provider of home service solutions, to offer optional protection to help with the costs of normal wear and tear repairs to covered household electrical systems that are not typically covered by basic homeowners' insurance, up to the annual benefit amount. The program is designed to help homeowners save money and reduce the inconvenience of urgent electrical system repairs.
"In recent years, many homeowners unfortunately discovered the importance of preparing for a home repair emergency. We're pleased to be working with HomeServe on this optional service program that will provide valuable protection plans for homeowners," said John Matovich, EVP, Energy Solutions & Growth at Alectra.
The service plans currently offered by HomeServe include coverage for Exterior Electrical, Interior Electrical and Interior Electrical with Electric Vehicle Charger plans.
Monthly pricing and annual benefit amounts will vary based on the plan(s) selected, but all plans include:
Multiple service calls up to the comprehensive yearly benefit amount
Access to a 24/7 emergency repair hotline
Repairs will be performed by local, licensed and insured technicians
One-year guarantee offered by HomeServe on all covered repairs
Eligible homeowners can choose any of the available service plans; participation is entirely voluntary. An awareness campaign including digital media and direct mail will be sponsored by both Alectra Energy Solutions and HomeServe.
For more information on all the available plans in this program, please go to PlansAlectraSolutions.ca or call HomeServe toll-free at 1-866-637-7045.
About Alectra Energy Solutions
Alectra Energy Solutions is the progressive and customer-focused energy partner you've been looking for. Our depth of experience is backed by a commitment to safety, reliability and innovation. Our understanding of the changing energy sector allows us to provide the products and services to help you meet the energy challenges of tomorrow. We offer a comprehensive suite of leading-edge energy solutions that include:
Distributed Energy Services
Metering Services
High Voltage & Streetlighting Services
Solar Services
Sub-Metering Services
Power Restoration Services
About HomeServe
HomeServe is a leading provider of home repair solutions serving more than 4.7 million customers across the US and Canada under the HomeServe, Home Emergency Insurance Solutions, Service Line Warranties of America (SLWA) and Service Line Warranties of Canada (SLWC) names. Since 2003, HomeServe has been protecting homeowners against the expense and inconvenience of water, sewer, electrical, HVAC and other home repair emergencies by providing affordable repair coverage, installations and quality local service. As an A+ rated Better Business Bureau Accredited Business, HomeServe is dedicated to being a customer-focused company supplying best-in-class repair plans and other services to consumers directly and through over 1,000 leading municipal, utility and association partners. For more information about HomeServe or to learn more about HomeServe's affordable repair plans, go to www.homeserve.ca.
---
Media Contacts
Ashley Trgachef
Alectra Energy Solutions
(416) 402-5469
media@alectrasolutions.com
Mike Van Horne
HomeServe
(647) 325-7614
mike.vanhorne@homeserve.ca